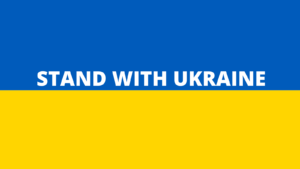 All of us in Scope were shocked and saddened by the invasion of Ukraine by Russia.  The bravery and determination of the people of Ukraine is extraordinary and heroic.
As part of the international community, we feel it is important to support the people of Ukraine in whatever ways we can. Regardless of sanctions Scope will not operate in or partner with Russia in our business operations while the war and occupation of Ukraine continues.
Our response to the crisis in Ukraine will take a number of forms; fundraising, product donations, company donations, volunteering projects to name a few.
Scope is committing to a contribution of up to £50,000 to help the relief effort.   This will help to provide blankets to families taking shelter, chlorine tablets to give people access to safe water and sleeping mats for people who have been forced from their homes.
As the crisis unfolds we will scale our response to meet the needs of as many Ukrainians as we can. We are just a very small part of the worldwide stand here but we are sure that we will stand up, be responsible and take action.