Introducing
Optase Life
Bright Eyes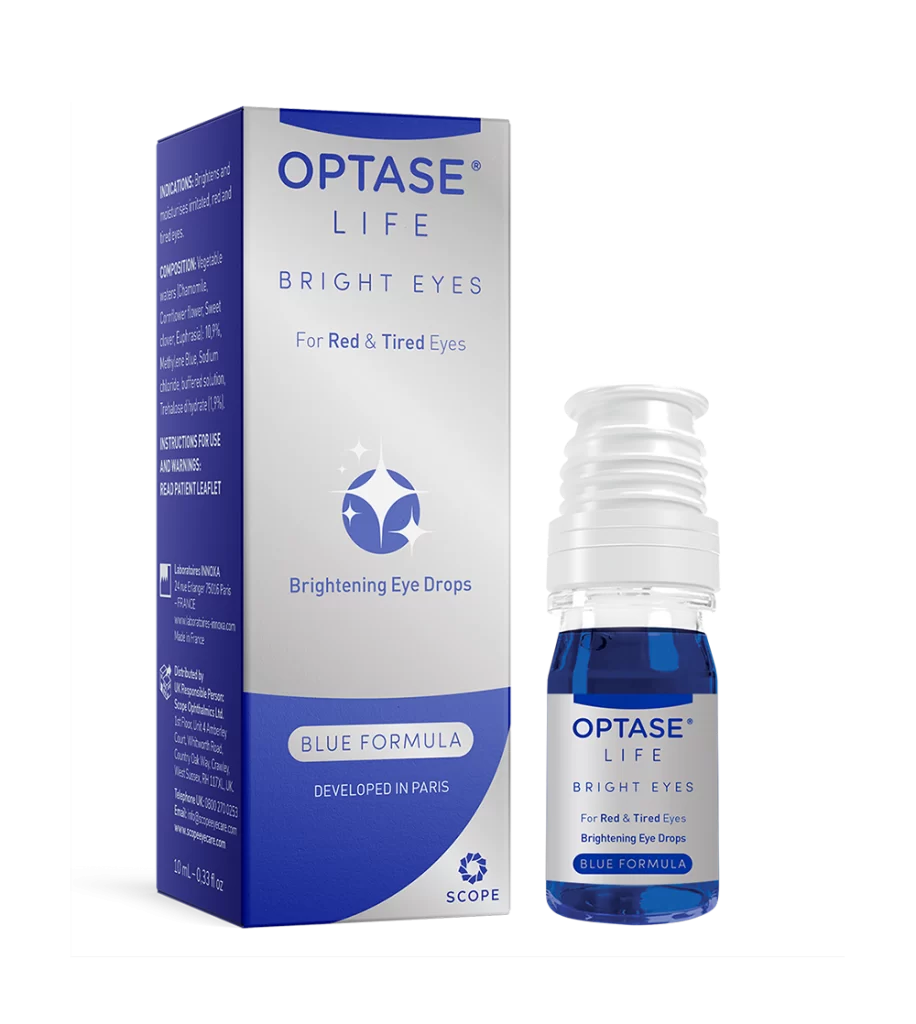 A brightening solution, developed in Paris, for red eyes caused by too much screen time, late nights and much more!
Bright Eyes uses a special blue formula which was originally developed in Paris over 50 years ago. These drops are specifically formulated to whiten and brighten red and tired eyes.
The eye whitening results are achieved using an ingredient called Methylene blue, this has been used in medicine for over 120 years and now can help your eyes look their best even on the dullest of days.
With just 1 to 2 drops in each eye Bright Eyes gets to work to hide redness and provide a natural looking glow to the whites of our eyes.
I work many hours on computer so it's perfect for me. You can see the difference right away
⭐⭐⭐⭐⭐
Great drops, used It every time i felt my eyes are red And tired. This drops are a game changer! I looked awake after using them
⭐⭐⭐⭐⭐
These eye drops really help me to look awake! Even if I've had a stressful and long week (which is every week at the moment)! They're so easy to use and they're comfortable on the eyes too!!
⭐⭐⭐⭐⭐
Learn More About Bright Eyes