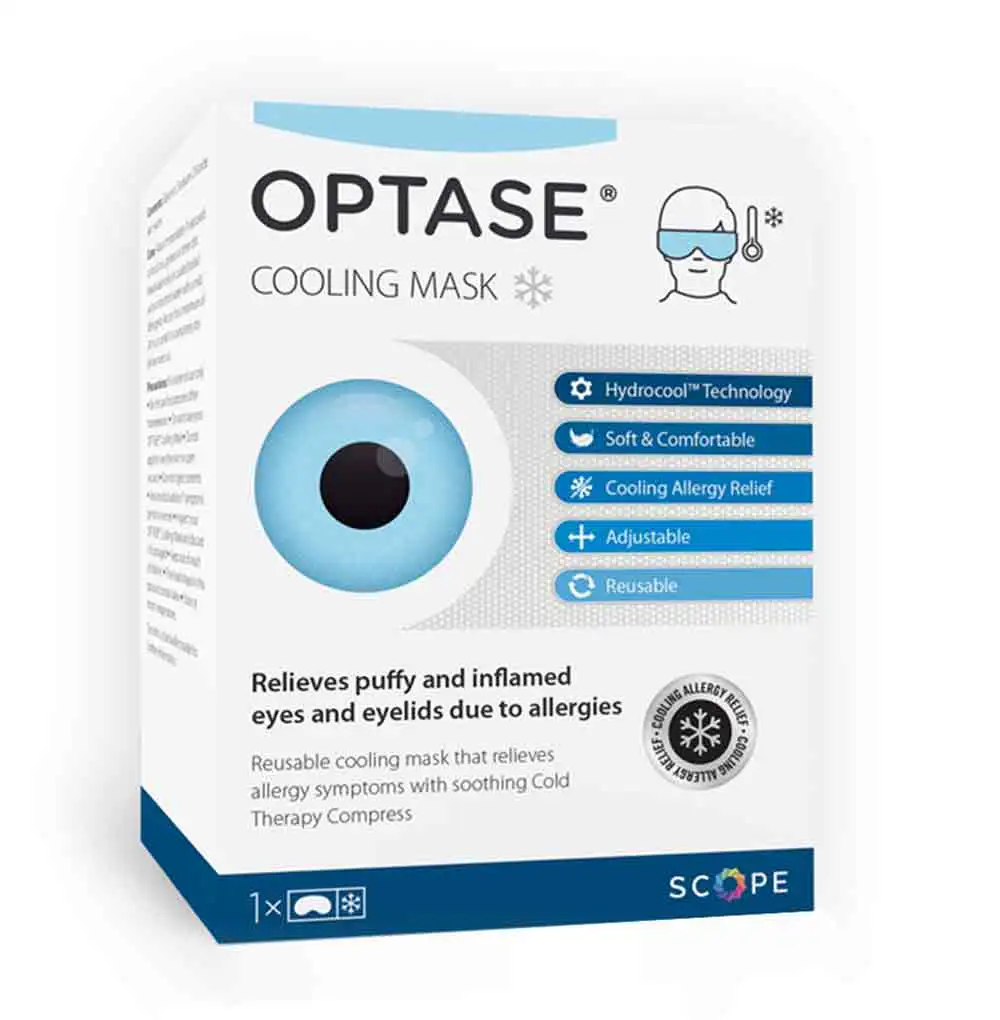 Optase Cooling Mask
Immediate cooling relief for eye allergy symptoms such as itchy, red, watery eyes and puffy or inflamed eyes.
How To Use
To prep the OPTASE Cooling Mask simply place it in a sealed bag and put it in the freezer for one hour. When you remove it from the freezer position the Cooling Mask around the head on closed eyes for 10 minutes, adjusting the strap for comfort.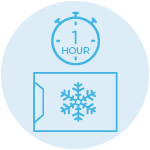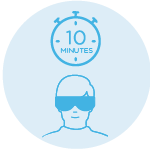 Always read the label and instructions for use
How It Works
The OPTASE Cooling Mask is cooled in the freezer for one hour. During this time the Hydrocool glycerin beads absorb cold air and freeze but don't solidify for a comfortable fit.
The fabric side allows a comfortable direct-skin contact.
The cold air restricts circulation to help calm inflammation associated with eye allergies.
The cooling effect relieves hay fever or allergic symptoms around the eyes, such as itchy, red, watery eyes as well as puffy or inflamed eyelids.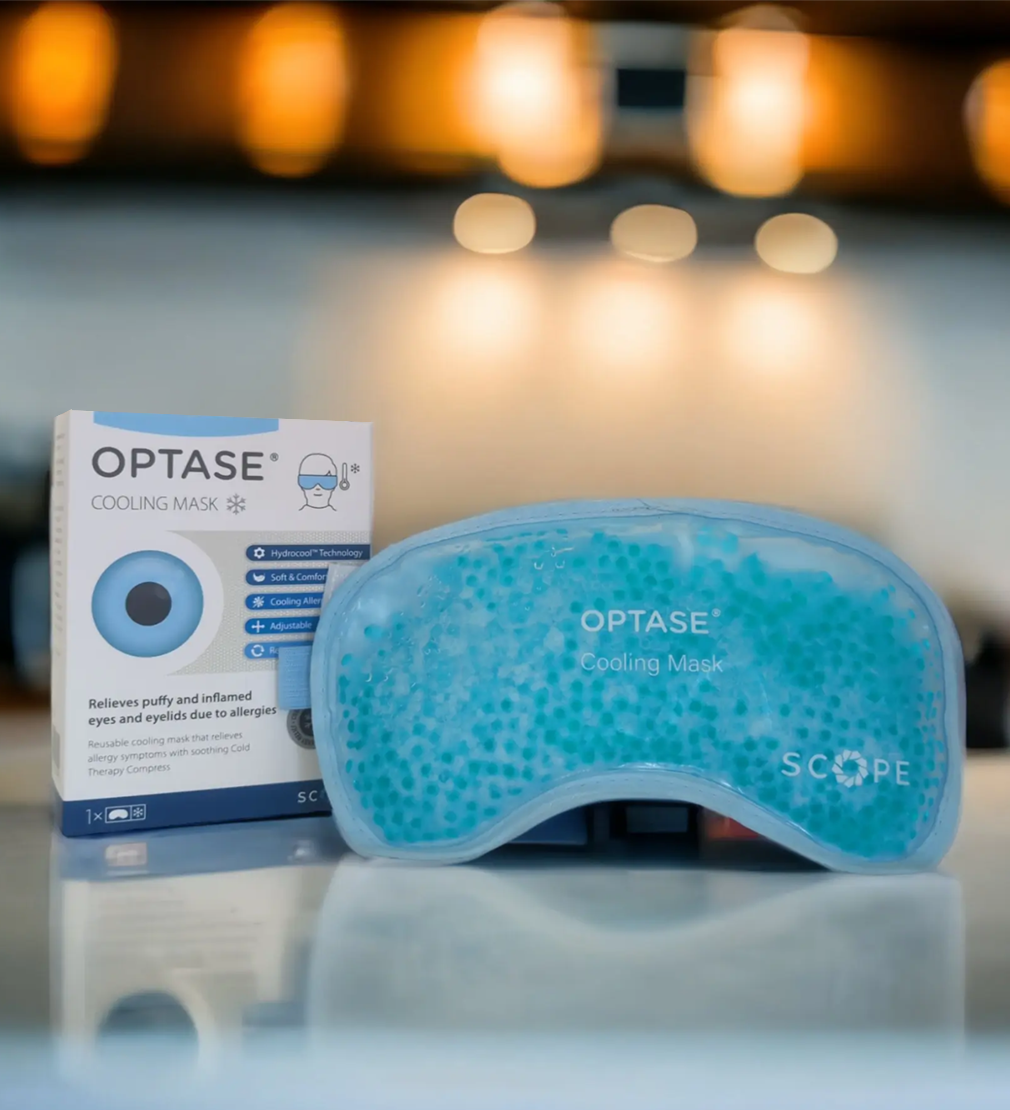 Product Information
Suitable for Eye allergy symptoms (Red, itchy an watery eyes)

Easy to use: Just place in the freezer for 1

hour and apply to closed eyes for 10 minutes

Mask utilises HydroCool Technology to provide immediate cooling relief
Reusable and easy to clean
Has an adjustable velcro strap and a soft touch backing for comfort
Suitable for all ages including infants
Always read the label and instructions for use
Buy now