Silversurfers Summer Refresh Kit
An eyecare regimen starter kit recommended for mild to moderate dry eye disease symptoms.
How To Use
Establishing a daily eyecare regimen is key in the management of ocular surface diseases such as Dry Eye Disease, Blepharitis and Meibomian Gland Dysfunction. The Summer Refresh kit aims to help reduce symptoms of Dry Eye Disease by following the expert recommended three step regimen HEAT, CLEANSE and HYDRATE.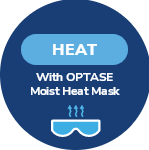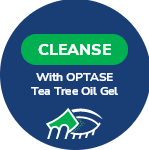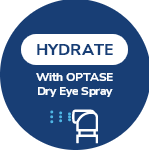 Always read the label and instructions for use
How It Works
Expert findings* from a globally recognised and independent eyecare study recommend a daily regimen to manage the symptoms of Dry Eye Disease and related eye conditions. At Scope Eyecare we created the Dry Eye Kit bundle for patients to get started with our 3 step Heat, Cleanse, Hydrate regimen.
Inside the Summer Refresh Kit you will find:
The Optase Moist Heat Mask which uses heat to unblock eye lid glands that are essential to maintaining a stable tear film on the surface of the eye. All you have to do is heat the reusable eye mask in the microwave for 25 seconds to give your eyes 10 minutes of Moist Heat Therapy.
Optase Tea Tree Oil Gel which is a natural eyelid cleanser to help wash away unwanted scruff and debris on the eyelids. The Tea Tree Oil and Pro-Vitamin B5 can also be soothing for tired, dry and sore eyes.
Optase preservative free Dry Eye Spray which hydrates your eye to provide comfort and relief while also helping to re-establish and stabilise a depleted tear film. As this spray is preservative free it can be used as many times a day as required to maintain relief from Dry Eye Disease symptoms.
*TFOS DEWSII Report – More information available here.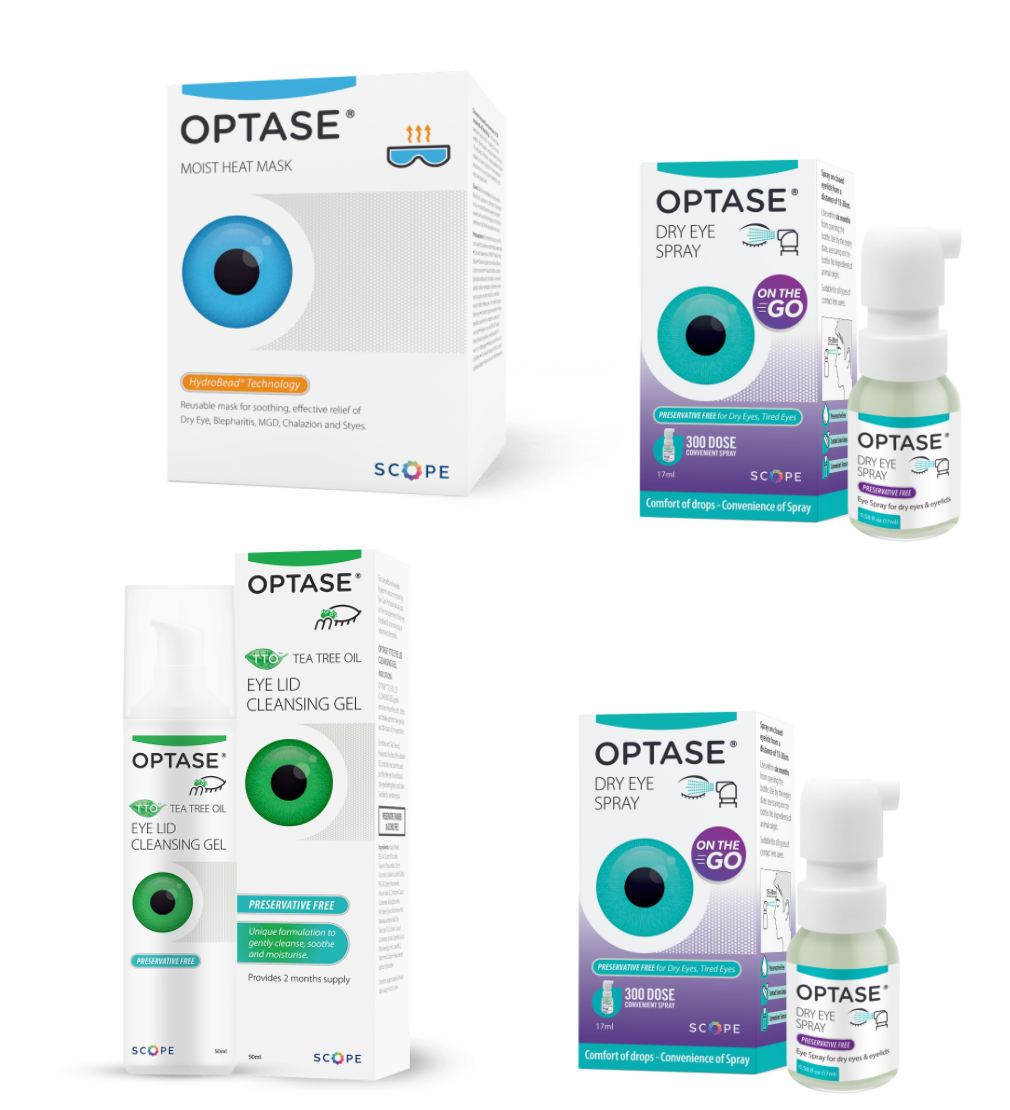 Product Information
The Summer Refresh Kit contains:
1 x OPTASE® Moist Heat mask
1 x OPTASE® Tea Tree Oil Gel
2 x OPTASE® Dry Eye Spray
Always read the label and instructions for use.
Buy now