Designed to give you effective relief from dry eye, Blepharitis and Meibomian Gland Dysfunction (MGD), chalazion and styes.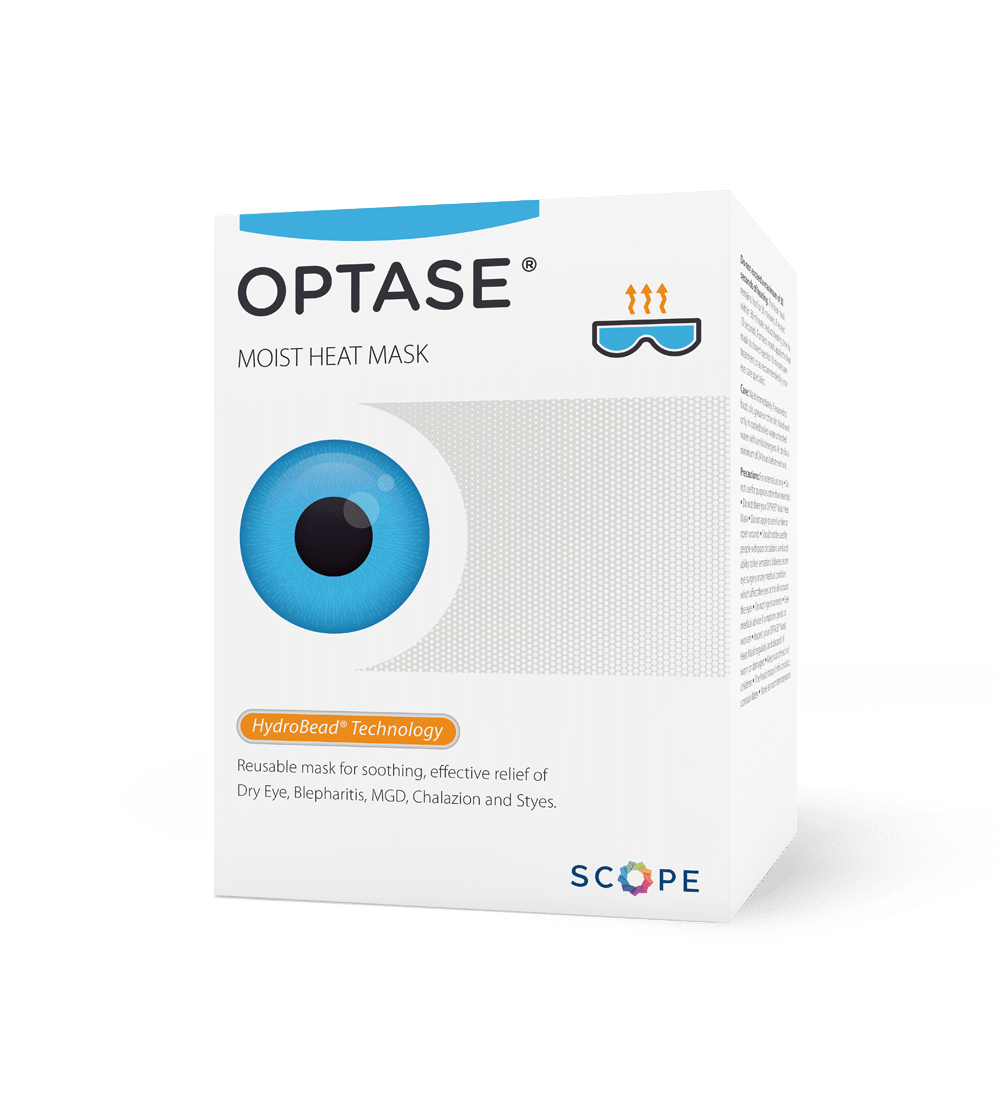 Product Information
Soft and comfortable reinforced cotton
Adjustable strap
Protective pouch
Reusable and washable
25 seconds in the microwave delivers 10 minutes of moist heat
Always read the label and instructions for use
Product Directions
OPTASE® Moist Heat Mask is simple to use. All you have to do is heat it in the microwave for 25 seconds to give your eyes 10 minutes of the prescribed Moist Heat Therapy.


Patient Leaflets
Request a sample
Please note that only healthcare professionals can request samples. You can order samples over the phone by calling our Freephone number on 0800 270 0253 (UK) or 1800 816 005  (Republic of Ireland) or emailing us at info@scopeeyecare.com today. We reserve the right to limit the number of samples sent to any individual healthcare professional or practice.