A High DHA Omega-3 Supplement to Help Maintain Healthy Vision.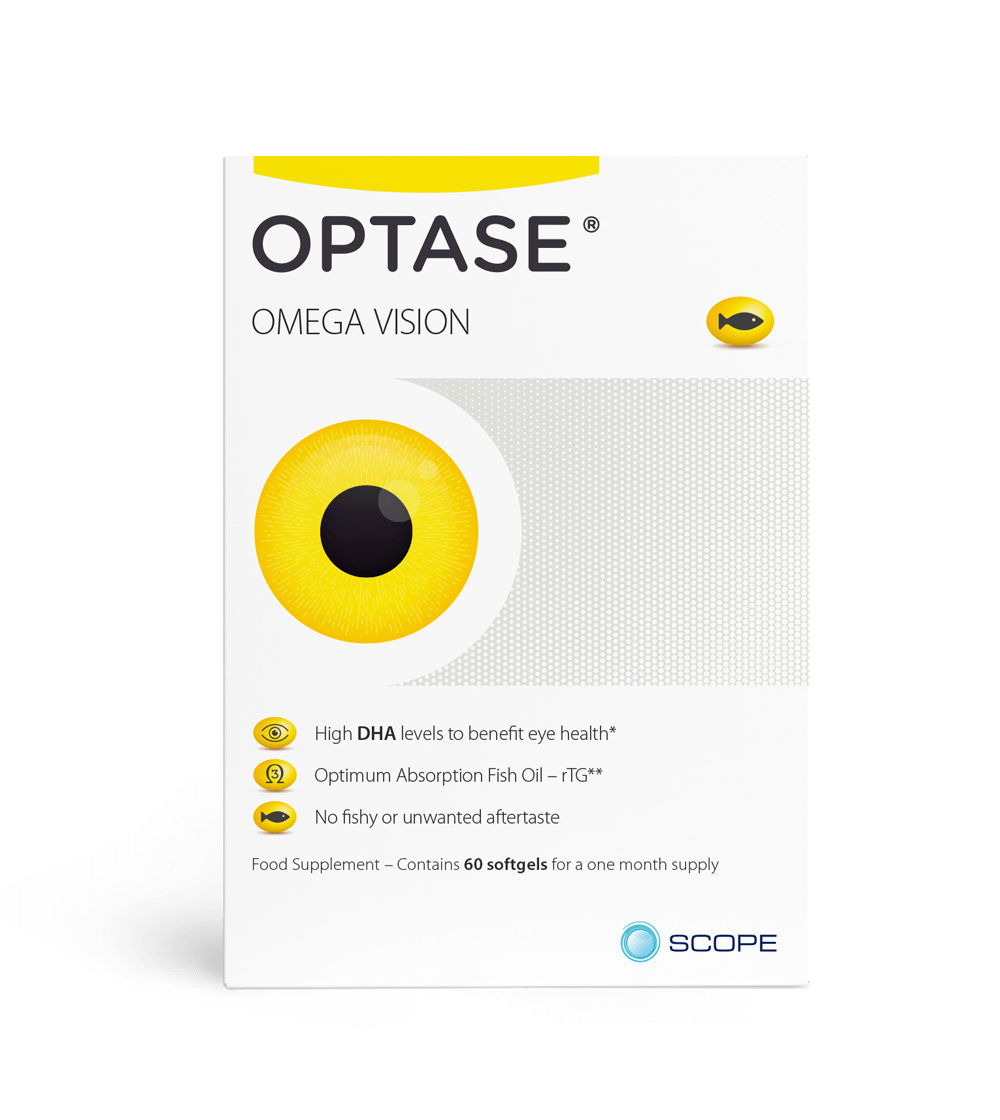 Product Information
Food supplement containing 300mg EPA and 200mg DHA per capsule

Contains optimum absorption fish oil-rTG

No fishy or unwanted aftertaste

Helps to maintain healthy vision

High bioavailability and alcohol free
Product Directions
The recommended daily dose of OPTASE® Omega Vision contains 600mg EPA and 400mg DHA which is two soft gel capsules daily with food.
Patient Leaflets
Request a sample
Please note that only healthcare professionals can request samples. You can order samples over the phone by calling our Freephone number on 0800 270 0253 (UK) or 1800 816 005  (Republic of Ireland) or emailing us at info@scopeeyecare.com today. We reserve the right to limit the number of samples sent to any individual healthcare professional or practice.