A gentle and preservative free, Tea Tree Oil (TTO) based lid wipe for daily eye lid hygiene.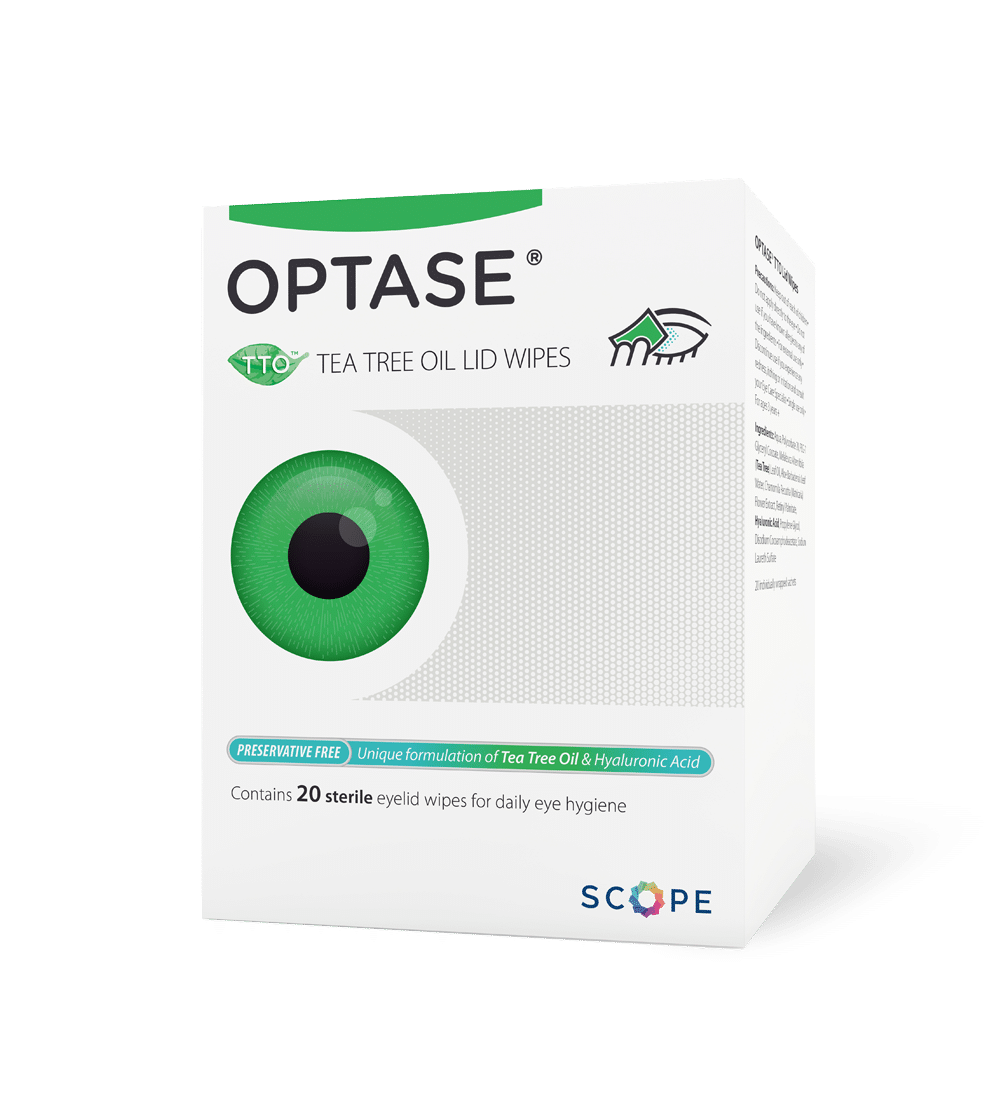 Product Information
Each Box contains 20 individually wrapped sachets
Each wipe contains soothing and moisturising properties of Tea Tree Oil, Hyaluronic Acid, Camomile and Aloe Vera
Preservative free so no need to rinse off after use
Textured to remove debris, scurf and excess oil
Use as part of the 3 step OPTASE® HEAT, CLEANSE, HYDRATE regime
Always read the label and instructions for use.
Product Directions
Wash your hands then remove the wipe from its sachet and wrap over finger. Close your eye and move the wipe gently across the eyelid and lashes from side to side several times.
Patient Leaflets
Request a sample
Please note that only healthcare professionals can request samples. You can order samples over the phone by calling our Freephone number on 0800 270 0253 (UK) or 1800 816 005  (Republic of Ireland) or emailing us at info@scopeeyecare.com today. We reserve the right to limit the number of samples sent to any individual healthcare professional or practice.